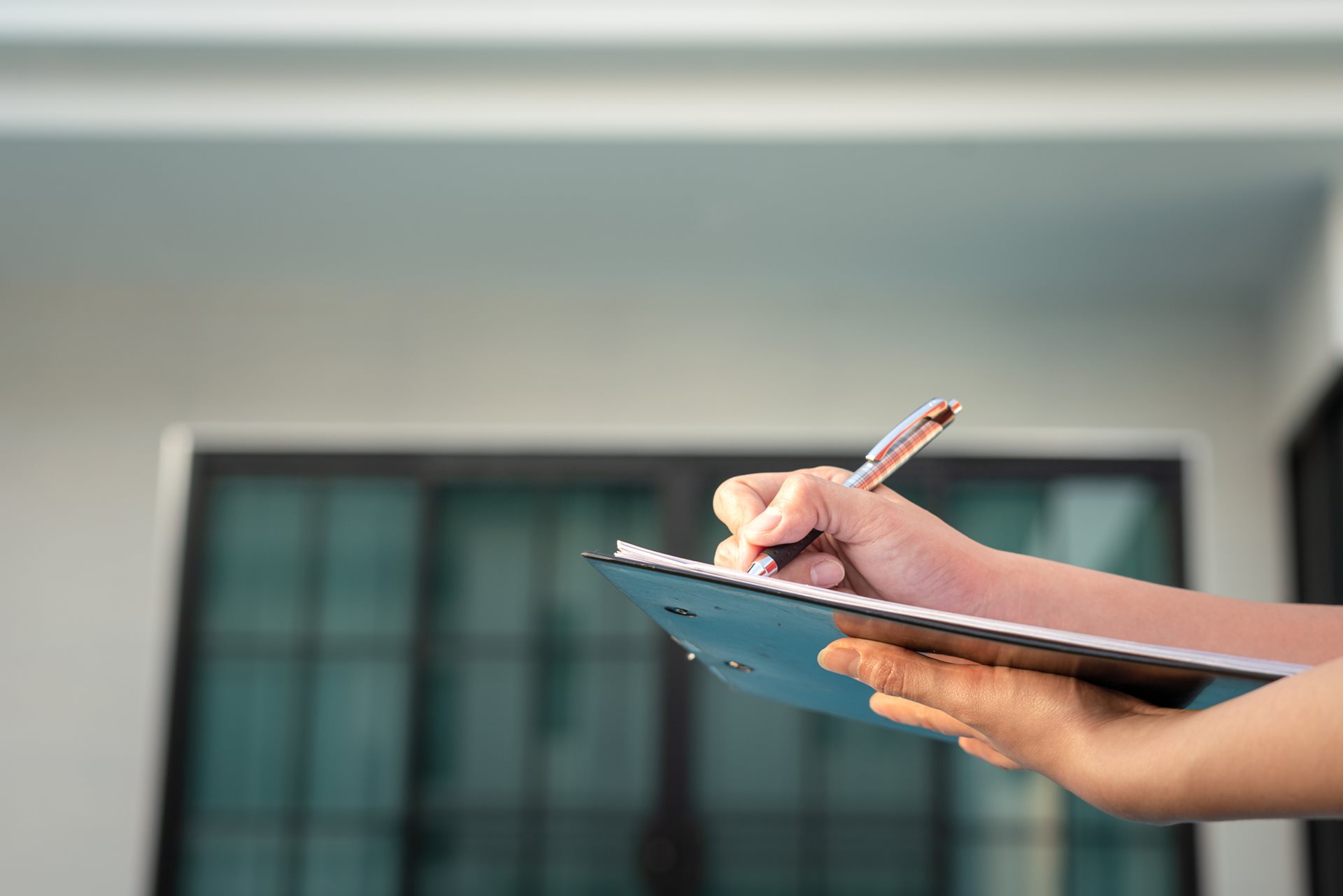 Building inspections and why they are an essential step in the home buying process.
Wednesday, 6 April 2022
People often ask us lots of questions about building and pest inspections, and whether they're worth the expense. We spoke to Noel Flounders from Adelaide Property Inspections to answer some of the most common questions about these important checks.

Question: Why should you get a building inspection, and when is the right time?
Answer: A Building inspection is a visual assessment of the property to identify any minor or major defects and make you aware of the general condition of the property at the time of inspection. It provides you the opportunity to ensure that the property you are about to buy is safe and relatively 'trouble free', and then it can be decided whether you would like to continue with the purchase or not.

In South Australia the cooling off period is 2 business days. This is the best time to engage the service of a qualified building inspector.

Question: How do I know if my building inspector is qualified?
Answer: Some of you may not be aware, but in South Australia you do not have to be licensed, qualified or insured to call yourself a building inspector, as this is not a regulated industry.

So before you gain the services of a building inspector, here are some questions you should ask, to ensure you're getting someone that is qualified to do so:

1. Do they have professional indemnity insurance?
2. Do they have public liability insurance?
3. Do they have the appropriate licenses?
4. Are they members of any building associations, such as:
Association of Building Consultants; Master Builders Association or The Housing Industry Association.

If they answer yes to these questions; you know you are getting a qualified Building nspector. Whilst it may seem like the cheaper option to use an unqualified Building Inspector, there can be big financial ramifications in the long run if they fail to identify risks. A qualified building inspector will have a broader knowledge of Australian building standards and various codes relating to the Australian construction industry.

Question: What will the inspector check for?
Answer: This could vary; but the building inspector should check both inside and outside the property, including:

- The structure.
- The roof space
- Drainage
- Moisture
- Rising damp
- Some building inspectors will also check electrical amenities such as power points, lighting and appliances.

You should always ask what will be checked prior to the inspection and ensure that it covers everything you need depending on the property. Anything that could be a potential 'deal breaker', such as structural movement, water damage, and deterioration of property elements should be examined by the building inspector.

Question: When will you receive the report?
Answer: This can vary from company to company, some will email you the report within an hour of completing the inspection and some companies may take up to 24 hours. You need to ensure you receive a written report during your cooling off period before the purchase has been completed.

Question: Should I get a building inspection on a newly built property?
Answer: I strongly advise that you do get a building inspection. A newly-built property is only as good as the trades people working on site and the site manager overseeing the work. Due to time constraints and multiple jobs being undertaken by the trade's people, work can sometimes be rushed; resulting in a poorly finished product which a qualified building inspector can identify for you.

Question: How much should I expect to pay for a building and pest inspection?
Answer: The price for a building and pest inspection will vary depending on the house size and location.

For a standard three-bedroom home in the metropolitan area, the approximate cost of a building and pest/termite inspection is around $660.00 inc GST. This covers the two inspectors – one for the building inspection and one for the pest inspection – and the two reports you will receive. However, if you only want a building inspection plus the report on the standard three-bedroom, metropolitan property, approximate pricing is $440.00 inc. GST.

Please Note: These prices are approximate. Prices may vary depending on a range of factors, including: the number of bedrooms and storeys, swimming pool, granny flat, regional location, unit etc.

Some inspectors offer to complete both the building and the pest inspections; however, it is worth ensuring that they have the qualifications to do both. If they do not have the appropriate qualifications for building and pest inspections, it is worth hiring someone to do them individually or to find a building inspector qualified for both.

Pest inspections can identify a number of serious issues, such as termite infestations or other wood destroying organisms. They can also determine what level of treatment your future house may have had. Some suburbs have higher risks of termite infestations, and some have lower risks. Having a pest inspection can save you significant future costs, including fumigation and damage to wooden structures.

If you would like more information or if you would like to contact Adelaide Property Inspections, visit www.apiadelaide.com.au or visit their Facebook page.