No LMI
One of the biggest charges most lenders apply to low deposit loans is Lenders Mortgage Insurance (LMI), which you pay to protect your lender in case you default on your loan. HomeStart does not charge LMI, which could save you thousands on upfront costs.
For example, the graphic below shows LMI for a $400,000 property, with a $380,000 loan amount (5% deposit):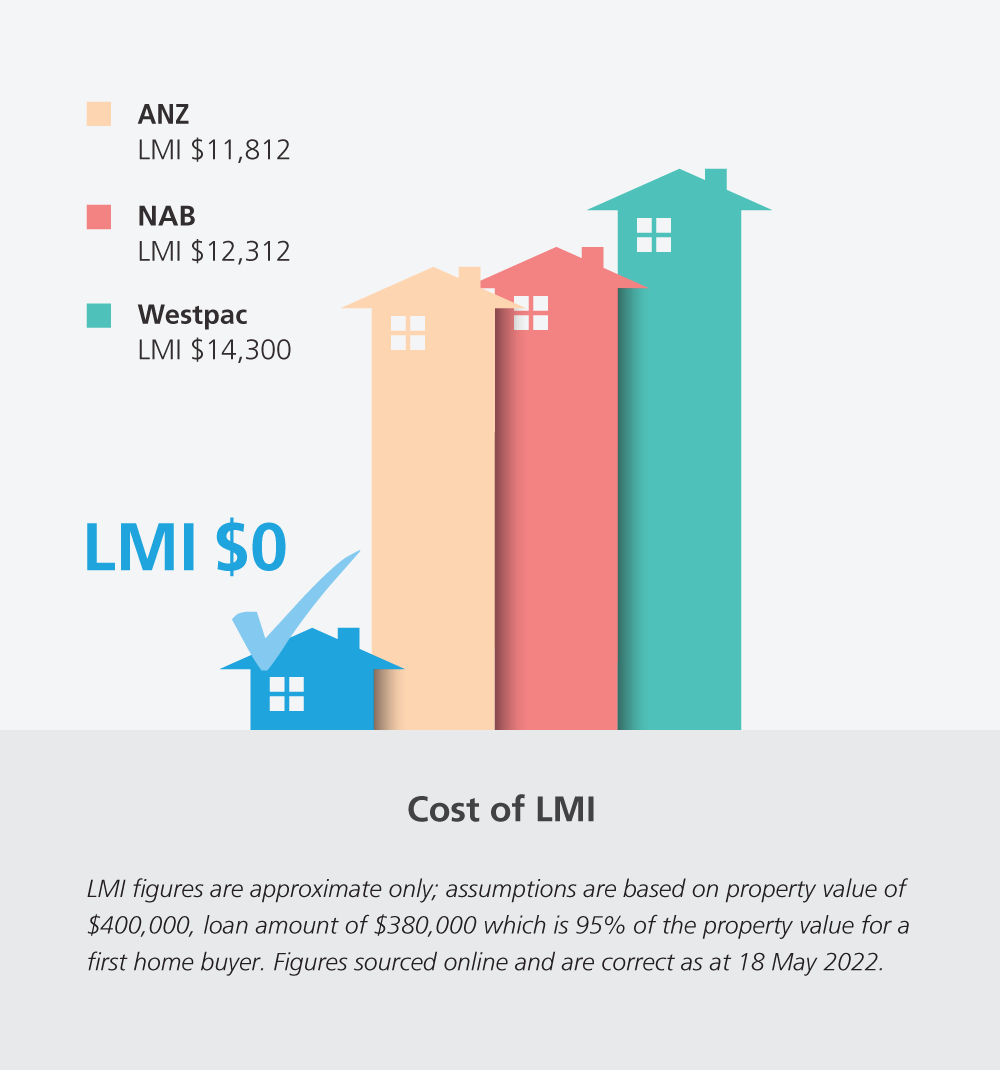 Deposit
Deposit costs depend on where you buy, what sort of loan you're getting, and if you're buying an established home or building your own.
We'll get you started with as little as a 2% deposit:
Saving for a deposit
For free budget and saving calculators visit our educational blog, or visit moneysmart.gov.au, or sign up to HomeStart's quarterly email newsletter for home buying tips and news on our home page.
Fees and charges
Fees and charges for setting up your loan include stamp duty, loan application and administration fees – see our loan calculator for more details.
Conveyancer costs
Conveyancers are experts who help with the sale of the property. You will need to pay a conveyancer or solicitor to assist with the legal aspects of buying a home. Fees vary according to the services provided and how complex the sale is.
Building and pest inspections
A professional inspection will give you an idea of any structural damage or pests before you buy. Building inspections and pest inspections are usually separate reports. Inspection costs vary. Yellow pages is a good starting point to find inspectors in your area.
Insurance
Building (home) insurance offers cover if your house is damaged. You must have building insurance on the home you buy when you take out a home loan with us, and HomeStart must be noted on your policy. You may also want to take out contents insurance to cover what's inside your home.
Find out more about the costs to getting started by attending a free home buyer seminar, or visit our blog MyStart.