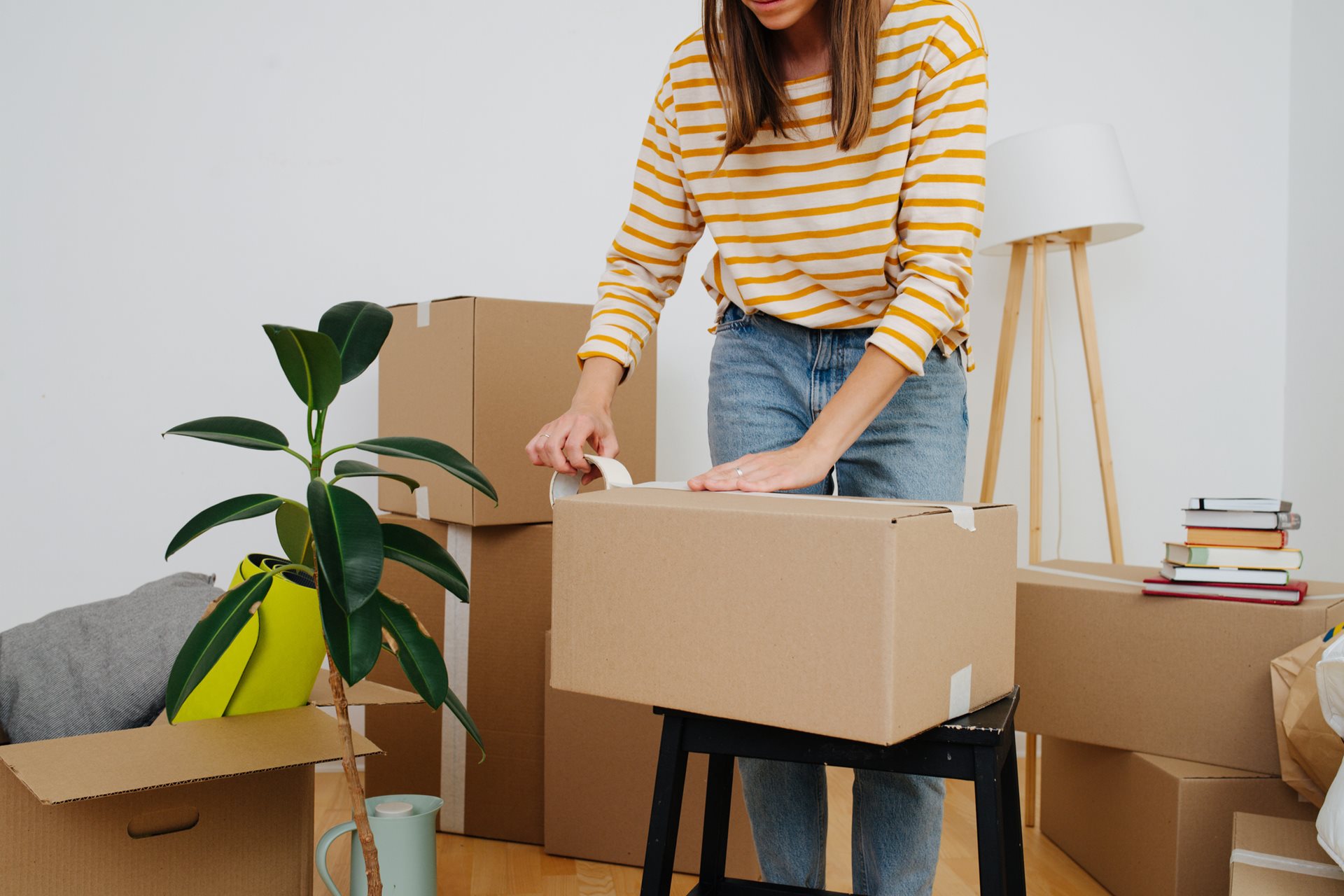 How to buy a home on a smaller salary
Wednesday, 6 April 2022
You've probably heard it time and time again - that you need to be a university graduate, earning more than $80,000 a year and have a parental contribution to stand a chance at breaking into home ownership.
It's a tale that couldn't be further from the truth. With higher education being the way to go for many Australians, whether it's obtaining a Graduate Certificate, Diploma or a Bachelor's degree, that much-sought-after six figure salary is taking longer to achieve. However, all is not lost. There are a range of ways that those on starting or lower salaries can save and purchase their own home.
The younger and older millennial demographics (1980-1998), who are generally starting out or at the beginning of their chosen fields, have a
share of about 37 per cent of the Australian property market
. Keeping in mind that the average salary for a university graduate sits in the
$60,000 range
, and the average apprentice wage at
around $50,000k
, there are now so many great opportunities to get into your own home without earning a six or seven-figure salary.
It is also worth noting that not every job is going lead to a large salary, and that's ok. There is still so much you can do with what you earn. While it can be easy to look at your peers and compare, being smart with your income and knowing what's available to you when taking the first step in your property journey means that you can still achieve your home ownership dreams.
So, if you are on a moderate to low income, here are some handy tips on how to break into home ownership sooner:
Choose carefully
The good news is that South Australia is still one of the most affordable places in the country to buy a home. By carefully selecting the type of home and suburb you want to live in, you will reach your goal of home ownership a lot sooner. Expand your search to suburbs further out to access cheaper housing or think about buying a smaller home with fewer features. Building or buying a home or apartment off the plan can also save you thousands, as can purchasing a
home and land package
, particularly if you qualify for the number of special deals that many builders and developers currently offer. When building with one of
HomeStart's participating builders
you may also be eligible to receive $10,000 towards upfront costs, making the construction option even more appealing. Remember, your first home doesn't have to be your forever home – it's simply a foot in the door of the property market.
Go with a low-deposit lender
Post-GFC, most lenders required a 20 per cent deposit when buying a home, which can be reduced to 5 per cent if you pay many thousands in Lenders' Mortgage Insurance (LMI). LMI is a type of insurance that protects the lender, not you, and assists them in recovering any losses should a home buyer be unable to repay their home loan. On a $400,000 home, a 20 per cent deposit will mean you have to contribute $80,000 out of your own savings, or around half of that if you take LMI. Look for a lender like HomeStart Finance, where you can buy a home with as little as
3 per cent deposit plus upfront costs, and NO
LMI.
Access grants and other assistance
Depending on the type of home you are planning to purchase, it is worth doing your research as you may be eligible for grants or assistance programs that offer discounts and lump sums that you can put towards your deposit or borrowing limit. The South Australian Government currently offers the
First Home Owners Grant
of up to $15,000 on newly established homes. Make sure you go with a lender who will accept grant amounts towards the deposit, fees and charges, as this will reduce the amount you need to contribute upfront. Another great option is the
Starter Loan
, offered through HomeStart Finance, and could provide up to $10,000 to go towards upfront costs, helping you get into your own home sooner.
Get free information
Book into a
free home buying seminar
to gather information and explore all options available to you when buying a home. Alternatively, speak to a broker who can talk you through your options and can assist you to select the right home loan for your situation.
The key message is that anyone can be a home buyer. No matter what your occupation or income is, the important thing is knowing that there are many options available to you, making the dream of home ownership a reality sooner than you may have thought possible. Once you're in and building equity in your home, you'll be in a much stronger financial position regardless of your income.
If you think that you are ready to begin the home buying journey or make a fresh start, the team at HomeStart is here to help. Simply
contact HomeStart today
or start the process with our
online application
tool. Home ownership could be closer than you think.